Cabin Life
At Camp, your cabin is your bedroom! It is a place that is safe and comfortable. You should feel at home in your cabin with your cabin-mates as your family.
At Interlaken, there are 18 Cabins in main camp, and there are 6 Yurts in K'far Noar, the teen village. Each cabin holds an average of 14 campers and 4 staff. Cabin groups are divided by gender and grade. In a cabin, campers learn to live amongst a group of people and how to be responsible for their own space. Each cabin has a Job Chart that is created by the counselors and rotates on a daily basis so that each camper can be responsible for taking care of a specific area each day whether that means sweeping, clearing the dry clothes off the clothes line hanging on the cabin, or setting the table for your cabin for meals. During the day at Camp, each cabin gets together for 1 activity period for a fun activity like tubing, hydrobiking, ropes course, or a ridiculously fun counselor-created activity!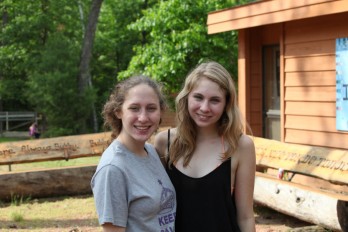 At Camp, our counselors work very hard to create a strong dynamic of the cabin group that lives and works together for 2 or 4 weeks while they recognize that the core value that this type of group living requires is kavod, respect. While the campers develop amazing friendships, they learn to work together with people who are different from them and how to be a successful part of a heterogeneous community.